City of Perth laneway commission
Last updated Saturday, 27 August, 2011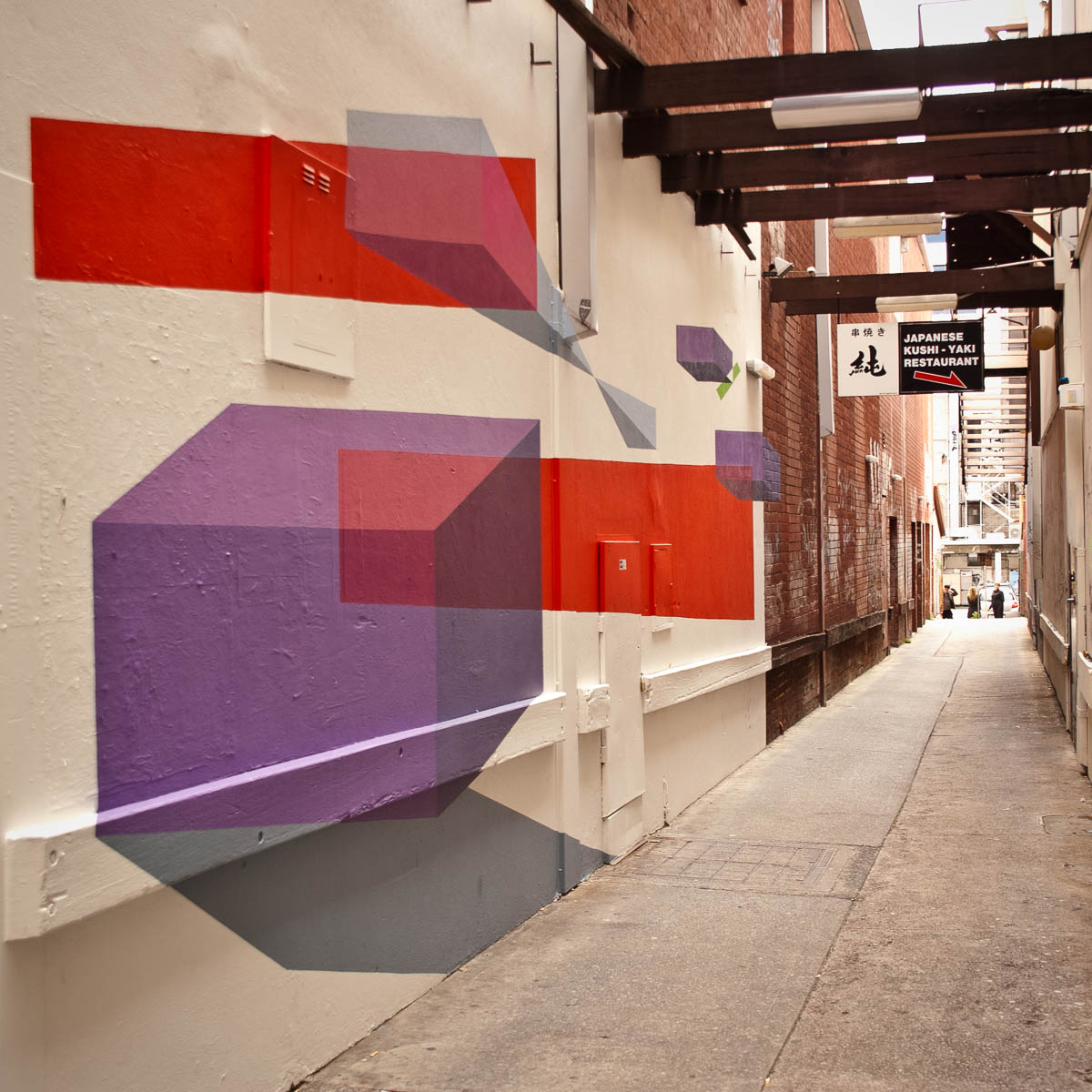 City of Perth laneway commission | NA
Over winter I've been working a fun set of murals in a lane that runs off Hay St in the Perth CBD. My murals, when finished, will cover both sides of the lane at the Hat St end to a distance of several metres, as well as the corner of a garage where the lane changes direction about half way along.
The laneway gets a surprising amount of pedestrian traffic in both directions, so it occurred to me that it would be a great opportunity to work with anamorphic images – that is, images that resolve when the viewer stands in the correct vantage point, but which are difficult or impossible to read from other viewpoints. The murals on the opposite sides of the lane resolve from opposite directions (that is, when entering and when exiting the lane). This means that the work cannot be viewed in its entirety and therefore can't be resolved completely from any one vantage point.
My thanks to Stephen Genovese for his excellent and invaluable assistance in painting these murals.