Darling Range Sports College commission
Last updated Thursday, 4 March, 2010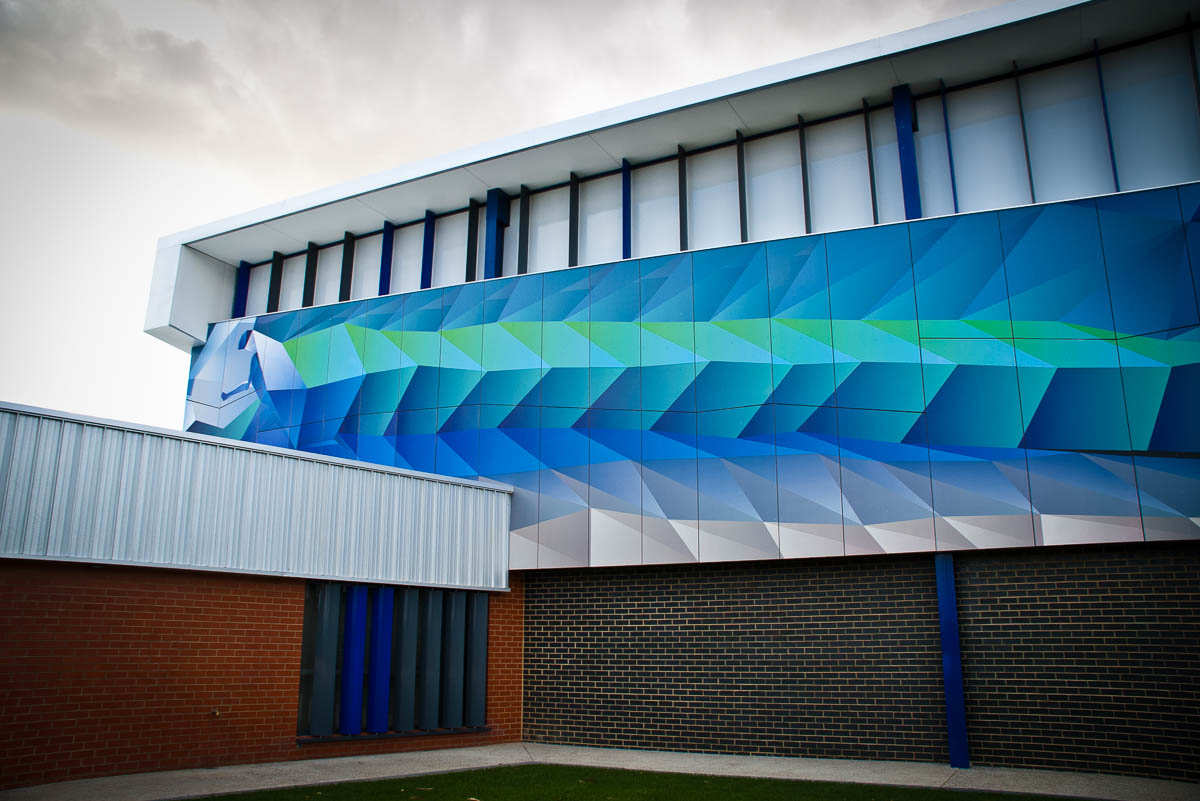 Darling Range Sports College commission | NA
I have just been awarded the commission for an image for the exterior of the new sports stadium at the Darling Range Sports College. My submission is based on the kinematics of sport, which is a fascinating area combining physiology, physics and imaging. The geometry of a sprinter starting from the blocks forms the basis of my design. The resulting form is well suited to the space and the sense of energy and upward motion have positive emotional connotations.
The work itself will be printed using archival pigments on panels for the exterior cladding of the stadium structure. The building is designed by leading architecture firm Gresley Abas.
The project is due for completion by the end of 2010.