Solo exhibition: Elision at Art Collective WA
Last updated Monday, 20 January, 2020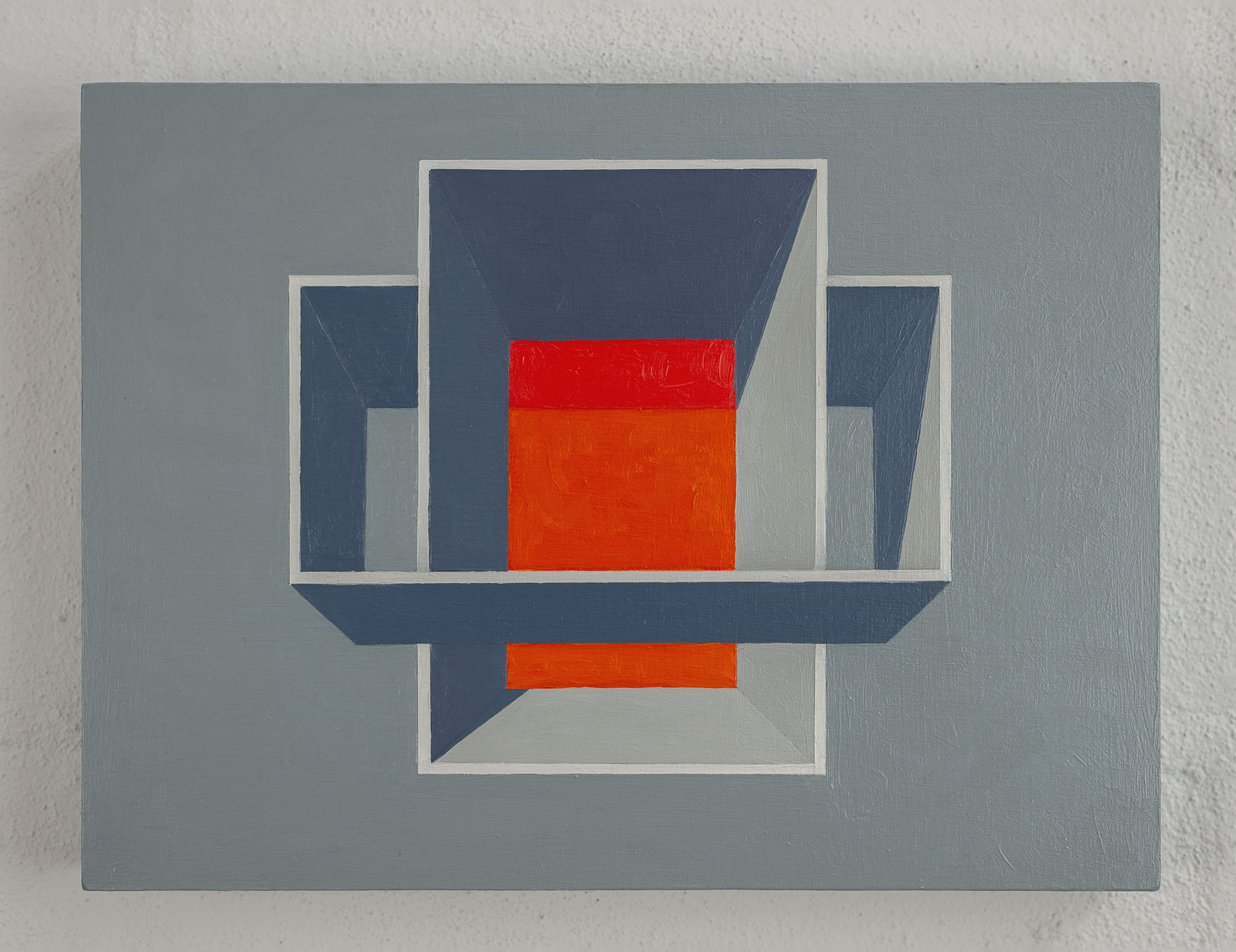 Solo exhibition: Elision at Art Collective WA | Art Collective WA
The paintings in my latest solo exhibition seek to invite you to play with the notion that pictures are paradoxes. They are simultaneously flat and illusionistic, motionless, while having a sense of embodied time. In these paintings and works on paper, you can see architectural elements take on the qualities of eroded geology. In turn, geology becomes abstract pattern, and I have used flat geometric forms to build ambiguous spatial structures.
Elision means both the omission of one or more sounds in a word and to join together or merge disparate elements. The double sense of omitting and combining elements is central to this body of work, which draws on the language of geometric abstraction to make illusionistic spaces.
I'm especially happy with the new small paintings in this solo exhibition. While I've long worked across different scales in my paintings, from the tiny to the enormous, there is something very special about the intimacy of small works. People tend to go up close to them. The experience of a small paintings and works on paper is very personal, almost private, even when the gallery is crowded. A large painting perhaps has a stronger relationship with your body and how you situated in space, but the way in which a finely resolved small work can draw you in is a unique experience.
You can find more details on my exhibition and Art Collective WA here. View more of my paintings, including those from previous exhibitions.