Exhibition in China: Pretty Good Privacy, China Academy of Art, Hangzhou
Last updated Tuesday, 11 December, 2018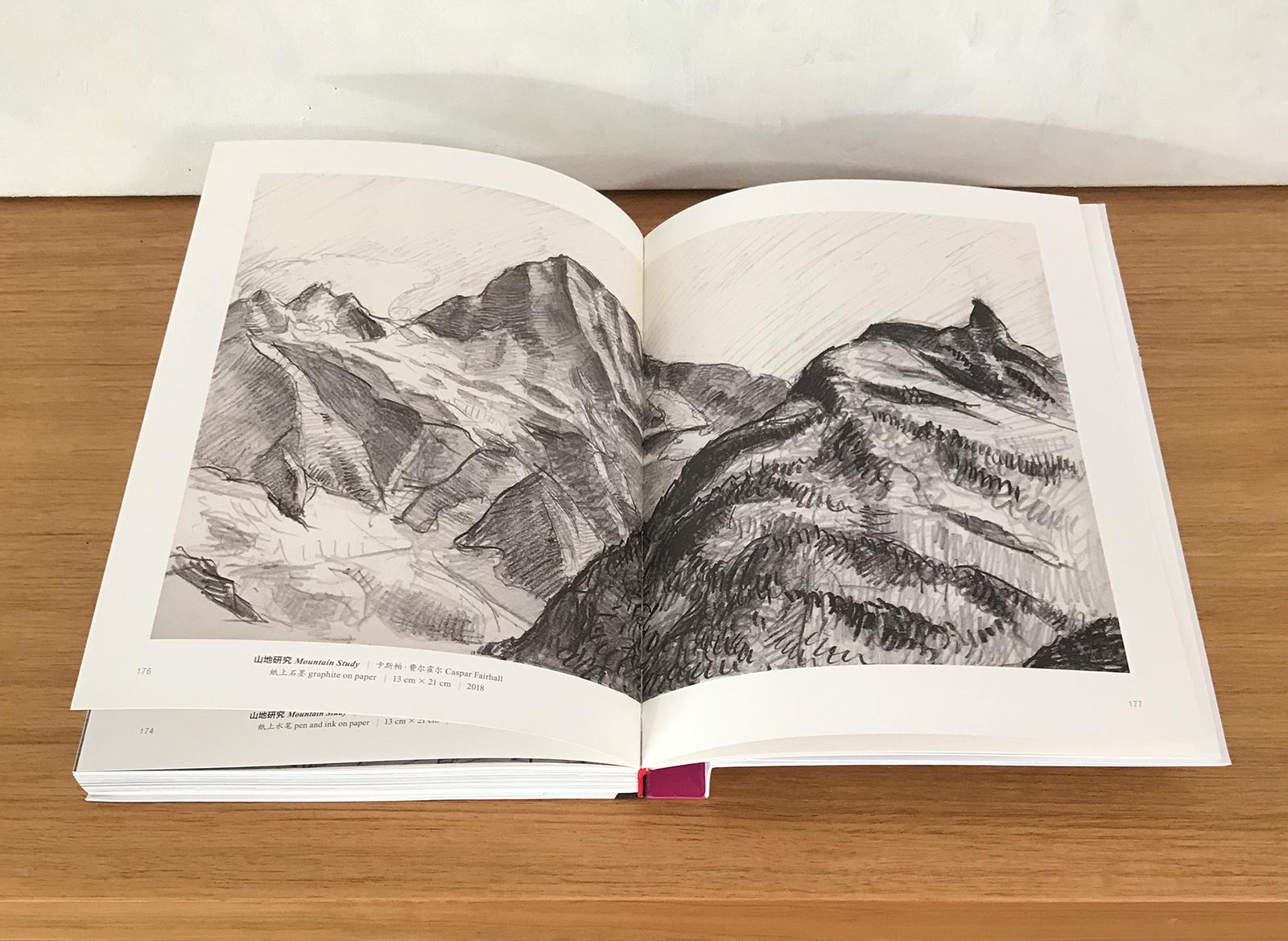 Pretty Good Privacy, China Academy of Art, Hangzhou | China Academy of Art, Hangzhou, China
I've been invited to participate in an exhibition in China at the prestigious China Academy of Art in Hangzhou. Showing alongside several other artists from around the world, including Alberto Giacometti, Nam June Paik, Keiji Uematsu and Colin McCahon — some astonishingly prestigious company! I'll be exhibiting a series of my drawings of the Swiss Alps alongside the two channel video work auch in ihnen flimmert Zeit (even there time flickers) which resulted from those studies. I made these works during my recent four month residency in Basel, Switzerland.
Alongside the exhibition, there is a symposium at which I'll be delivering a paper on the development of my work for the exhibition, with some theoretical background. [Update: I have posted the paper to my website, and you can read it here.]
From the exhibition flyer:
The exhibition invites the artists from different fields in China and the West to discuss the meaning of painting. Nature has potential privacy. Just like understanding the relationship between art and society, and the bond between nature and humanity, everything has the nature of privacy. How to uncover the password of nature and unlock the code of the artist's work? Doubtlessly, all phenomena present their own logic and the law of their own existence. They have a phenomenon of encryption, with each rule and password and key.
The exhibition brings together the works of more than ten artists from around the world as well as the works of contemporary young artists. They present the shared artistic issues and their respective characteristics and their relationship with painting. Painting has become a tool and a way of their artistic creation.